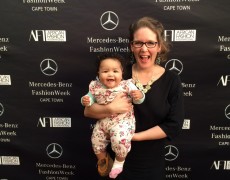 Laloo Jewelry features limited edition and one-of-a-kind pieces from Dallas born designer Jeannie Elliott, hand crafted in Cape Town. The jewelry features gemstones and glass woven with needle and thread into organic and ornate pieces. Laloo Jewelry is made with meticulous attention to detail, and the designs feature gemstones from four continents and delicate glass beads from Japan and the Czech Republic. Laloo creations have been featured by ELLE, Oprah Magazine, Sarie and Fair Lady in South Africa.
Laloo (pronounced Láh-loo), named after Elliott's great-great-aunt, whose taste in sumptuous, sparkling costume jewelry is an ongoing inspiration for the designer. Clues about the inspiration for Laloo designs can be found where Elliott's academic and professional interests intersect. Elliott has a Masters degree in philosophy with a research focus on the politics of belonging. Conceptually, Laloo designs engage with notions of space, time and culture, deconstructing and re-imagining 'modern' adornment by creating contemporary styles with a 'traditional' medium.
Elliott's decade of experience as a forensic economic researcher and analyst is the source of inspiration for designs, names and palettes that explore representations of the 'Global South' and borderlands. Many Laloo designs also have a vintage aesthetic, which is not surprising as Elliott has one foot in another era, teaching 1930s lindy hop as Boogie Back Dance Co.